[ad_1]

Australian shares have erased most of their earlier gains, amid steep falls across Asia-Pacific markets.
Key points:
Seven Group now owns 41pc of Boral, after buying more shares in the company
Macquarie will pay up to $185m for AMP's global equities and fixed income business
Beijing is cracking down on Chinese companies listed on the US stock market 
The ASX 200 index closed 0.2 per higher at 7,341 points, well below its intraday peak (when it climbed as high as 7,382).
In contrast, New Zealand's NZX50 was flat, while the Shanghai Composite and Hang Seng dropped by around 0.8 per cent. Japan's Nikkei fell 2.4 per cent.
Some of the best performers on the ASX were Nuix (+9pc), Nearmap (+6.6pc), Kogan (+3.6pc), Afterpay (+3.2pc) and Redbubble (+4.7pc).
Shares in buy now, pay later firm Zip Co surged 13.7 per cent (to $8.78) after a big investor purchased a small (4 per cent) stake in the company.
There is speculation that the investor is a rival payment firm Klarna, which did not immediately respond to a request for comment.
Magellan Financial (-3.9pc), Perseus Mining (-3.1pc), Chalice Mining (-2.8pc), Unibail Rodamco Westfield (-2.7pc) and Whitehaven Coal (-2.7pc) suffered the heaviest falls.
RBA boss rejects early rate hikes
Australia's top central banker sought to drive home the message that a step-down in bond purchases did not represent a withdrawal of support, rejecting views the Reserve Bank had embarked on a policy tightening path.
The RBA on Tuesday announced it would scale back its government bond purchases from September to $4 billion a week (from its current $5 billion), sparking talks of rate rises as early as next year.
In a speech in Sydney on Thursday, RBA governor Philip Lowe pushed back on market pricing, saying interest rates will remain at current record lows of 0.1 per cent for a long time to come.
He also clarified it was the total stock of bonds purchased, not the flow, that mattered for policy.
"It's a modest scaling back and it's reflecting the progress that we've made," Dr Lowe said, referring to recent strength in economic data, particularly solid employment growth.
He also said unemployment would need to fall further and hold in the low 4 per cent levels (from 5.1 per cent now) to lift inflation to within the RBA's 2-3 per cent target band, an outcome not expected until 2024.
"It is not enough for inflation to be forecast in this range. We want to see results before we change interest rates," Dr Lowe added.
"We're going to keep buying these bonds until we make more material progress."
By mid-November, the RBA's cumulative bond purchases would amount to $237 billion, or nearly 12 per cent of the country's annual output.
The Australian government's three-year bond yields have fallen to 0.379 per cent (from a top of 0.489 per cent) early in the week.
Yields on government 10-year bonds fell to a five-month low of 1.337 per cent (a long way from this year's peak of 1.97 per cent).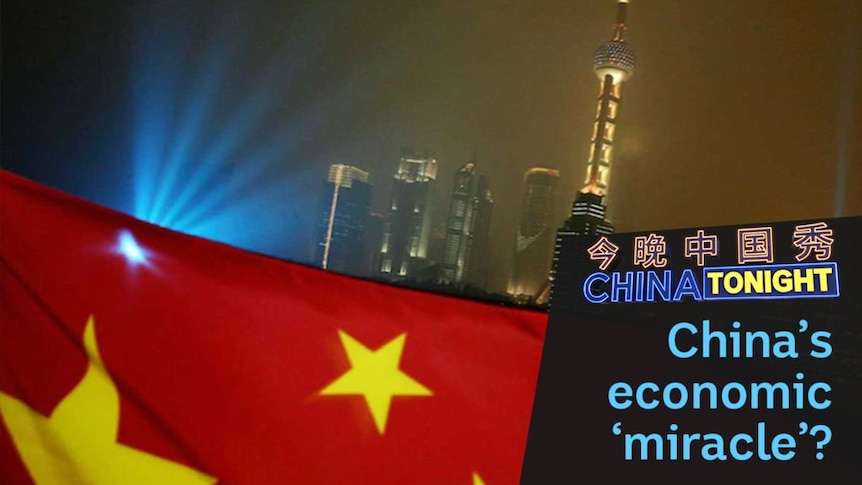 Stokes up his stake in Boral
Meanwhile, billionaire Kerry Stokes' Seven Group has further increased its stake in takeover target Boral.
Mr Stokes' company bought an extra 60 million shares in the building materials supplier, which takes its ownership to 40.95 per cent
Seven has been aggressively buying up shares of Boral. It was only yesterday that it bought enough shares to get a 34.5 per cent stake (up from its previous 23 per cent).
Market analysts say it is only a matter of time before Boral is completely taken over by Seven.
Shares in Boral were down 0.1 per cent (to $7.39), while Seven Group jumped 4.4 per cent (to $21.22).
Macquarie to buy part of AMP
AMP will sell its global equities and fixed income (GEFI) business to Macquarie Group's asset management arm for up to $185 million.
It comes after AMP's decision, in April, to spin off the private markets business of AMP Capital (its asset management division) in a wider push by the wealth manager to simplify its operations.
AMP, which continues to lose clients after three years of scandals, has been looking for a buyer or partnership for GEFI under the spinoff plan.
"Our review of the GEFI business last year showed it had strong investment capabilities and performance but needed greater scale and broader distribution reach to compete effectively," James Georgeson, AMP Capital's acting chief executive, said in a statement.
The GEFI business (which falls under the AMP Capital division) manages about $60 billion in assets.
Once the deal is finalised, assets managed by Macquarie will rise to $720 billion, the companies said in separate statements.
AMP shares were flat at $1.12, while Macquarie rose 0.5 per cent (to $157.15).
'Bleak' situation for US-listed Chinese companies
Shares of ridesharing giant Didi Global fell for their third straight day.
This was after Beijing ordered the app removed from mobile app stores on national security grounds, and as part of a broader crackdown on China-based companies with overseas listings.
In its fifth day of trading as a US-listed company, the stock fell 4.6 per cent (about 28 per cent below its $US16.65 offer price).
Beijing extended its actions beyond the tech sector on Tuesday, vowing to step up scrutiny of Chinese companies listed offshore in order to crack down on illegal activity.
Meanwhile, China's market regulator said it has fined a number of tech companies including Didi, Tencent and Alibaba for failing to get approval for earlier merger and acquisition deals, according to a statement on the website of the State Administration of Market Regulation (SAMR).
US-listed shares of Alibaba and Tencent were last off 1.1 and 2.4 per cent, respectively.
"For Didi, the situation is bleak, but for Chinese companies preparing to list in the US it may be even bleaker," said Samuel Indyk, senior analyst at uk.Investing.com.
Foreign stocks rebound
Global markets rose and the interest rate on bonds fell after investors digested the minutes of the latest US Federal Reserve meeting.
Essentially, the Fed officials indicated they may not be ready to reduce their emergency COVID-19 stimulus measures just yet.
The Dow Jones Industrial Average closed 0.3 per cent higher (at 34,682 points).
The S&P 500 lifted 0.3 per cent (to 4,358) and the Nasdaq Composite was flat at 14,665.
European markets also went up, including Britain's FTSE (+0.7pc), Germany's DAX (+1.2pc) and France's CAC (+0.3pc).
US Treasury bonds continued on their downward trajectory overnight, with the 10-year interest rate dropping for their seventh session in a row.
America's benchmark bond yield fell 4.9 basis points to 1.321 per cent — after earlier falling as low as 1.296 per cent (its lowest level in five months).
There is an inverse relationship between the price of bonds and how much interest they pay. So you'll earn a lower yield as more people purchase bonds and their price goes up.
According to the Fed policymakers, substantial further progress on the economic recovery "was generally seen as not having yet been met". But they agreed on taking further action if inflation or other risks materialised.
"I read this as effectively a dovish set of notes simply because they don't feel as a group that they have enough certainty around the situation to make any changes at all," said Brad McMillan, chief investment officer at Commonwealth Financial Network in Massachusetts.
The minutes reflected a divided Fed wrestling with new inflation risks but still relatively high unemployment.
After its meeting and statement last month, investors began to anticipate the Fed would move more quickly to tighten than previously expected.
Oil production war is 'unlikely'
Oil prices fell more than $US1 a barrel in another see-saw trading session overnight, as investors feared what this week's collapse in OPEC+ talks meant for worldwide production.
Crude markets have been volatile over the last two days following the breakdown of discussions between major oil producers Saudi Arabia and United Arab Emirates.
Brent crude dropped to $US73.42 a barrel (down 1.5 per cent), while West Texas Intermediate crude settled at $US72.20 (after shedding 1.6 per cent).
Both benchmarks rallied more than $US1 a barrel earlier in the session, similar to Tuesday's erratic trading session.
The Organization of the Petroleum Exporting Countries and its allies, including Russia (known as OPEC+), have restrained supply for more than a year since demand crashed during the coronavirus pandemic.
The group is maintaining nearly 6 million barrels per day (bpd) of output cuts and was expected to add to supply, but three days of meetings failed to close divisions between the Saudis and the Emiratis.
For now, the existing agreement that keeps supply restrained remains in force.
But the breakdown also could lead producers, eager to capitalise on the rebound in demand, to start supplying more oil previously predicted.
"Some people are fearing a production war, but I think most people think that's unlikely," said Phil Flynn, senior analyst at Price Futures Group in Chicago.
ABC/Reuters
[ad_2]

Source link