[ad_1]

WINSTON-SALEM, N.C. — Wake Forest women's soccer head coach Tony da Luz welcomed the addition of 16 newcomers to the program. The group features 15 versatile field players and one goalkeeper. The class is made up of one transfer and the remaining 15 are high school graduates.
Wake Forest's 2021 class was recently tabbed top-40 in the country by TopDrawerSoccer.com, ranking the Deacs 37th overall and seventh among Atlantic Coast Conference programs. The class includes seven midfielders, seven defenders, one forward and one goalkeeper.
"We are super excited about this class," da Luz said. "There is a lot of young talent and with the addition of fifth-year grad students, Jenna Menta from Georgetown and the return of our Hulda Arnarsdottir and Ryanne Brown, we gain valuable experience. This class is versatile and very athletic. The competition within the roster will be at an all-time high, we have improved our depth and ability to make adjustments."
A detailed listing of Wake Forest's 2021 class, including high school honors and notable achievements, can be viewed below: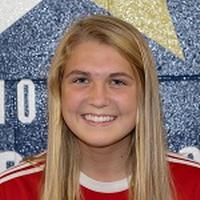 Notables:
Named to the NC SWAC First Team All-Conference and NCSVA All-Region Team while playing for Apex High School in 2019
National Honor Society, National Technical Honors Society and AP Scholar
Played club for NC Courage as a team captain
Named to the ECNL U16 Mid-Atlantic All-Conference Team in 2019
ECNL Player Development Program invitee
Attended USYNT Regional ID Center
Ranked No. 157 at the IMG Academy Club Player Rankings and No. 14 in the TopDrawerSoccer Regional Rankings in the South Atlantic
DA LUZ QUOTE: "Laurel has a strong physical and vocal presence as a central defender. Her heading game is outstanding and is very comfortable dribbling and passing out of pressure. Laurel's dominant defensive play for NCFC has been recognized in the Mid-Atlantic ECNL Conference. I expect Laurel to make a strong case for herself in pre-season to fill Hannah Betfort's position in the backline."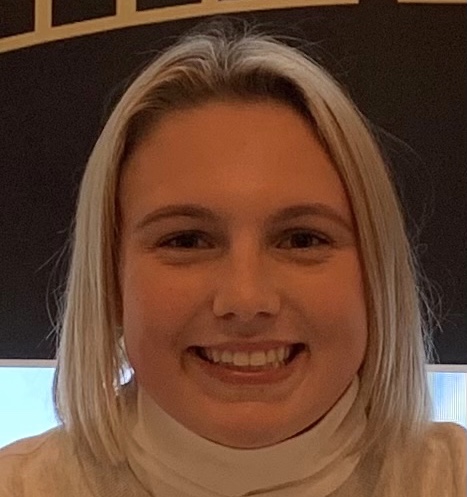 Notables:
Trained at the US National Team Camp
Two-sport athlete in soccer and tennis
Named All-State in Hill-Murray High School
State, Regional, National and International ODP teams
Selected to participate in the ECNL Player Development Program invitee
Ranked No. 142 in the TopDrawerSoccer rankings
DA LUZ QUOTE: "Payton has a commanding goalkeeper presence in the box and has the height to meet and cut out crosses. I like her shot-stopping ability and range to make extended saves. She makes our goalkeeper situation extremely competitive and deep."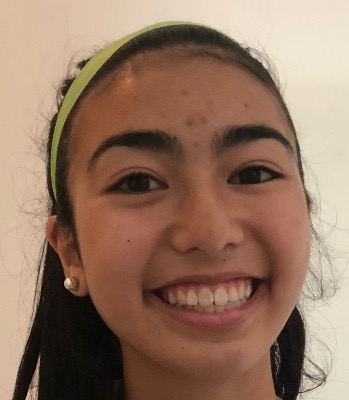 Notables:
Picked up All-State Honorable Mention in 2019
Earned four Mind in Motion Awards (Higher than 3.25 GPA during season)
Played club soccer for McLean Youth, which is the same club as former Deacon Madison Hammond
Guided the McLean Youth Soccer program to two ECNL Champions
Attended the 2020 National Team Regional ID Session
Invited to the US National Team Training Centers
Earned an invite to the 2015 National Team Combine
DA LUZ QUOTE: "Zara is a rock-solid defender. She is aggressive in tackles, anticipates the game well, and always is staying a step ahead of the game. Zara is a natural central defender, but can play at outside back just as effectively. She comes from a great training environment at McLean Youth Soccer Club in Virginia (same club as Madison Hammond) and has been consistently recognized as a top defender in ECNL. Zara is vocal and a leader on the field and an accomplished student. She has the ability to make an immediate impact this fall."


Notables:
Played high school soccer for La Costa Canyon High School in California
Played 14 seasons with City SC and was team captain for three seasons
Named Defensive Midfielder of the Year in 2020-21 for the club
Won the National State Cup and was a USYS Regional Semi-Finalist
Recognized by US Soccer and was part of the USYNT player pool and attended multiple ID camps
Led the Mindset Organization and taught younger players how to cope with stress and pressure
Joined the inaugural Girls Academy League and won the Southwest Conference
DA LUZ QUOTE: "Abbie is a midfield workhorse. She never stops running, tackling and pressing. I love her energy and strong resilient mentality. Although she's not the tallest player, she is exceptional in the air and a threat to score off set pieces. Abbie is a sure passer, good possession player and can change the point of attack quickly."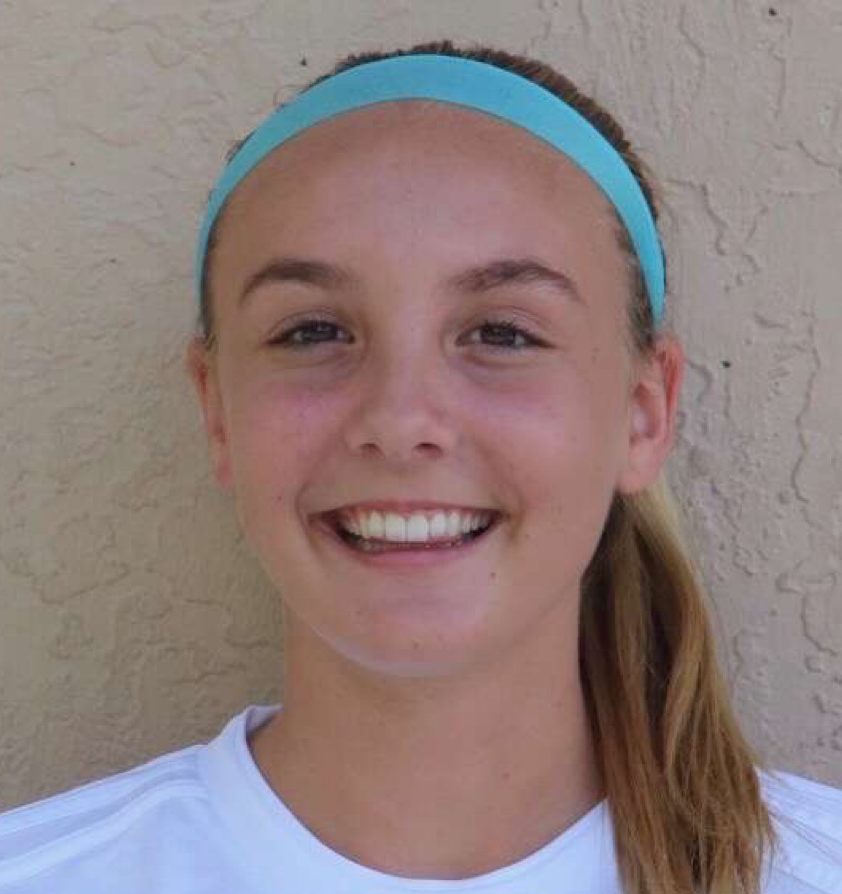 Notables:
Standout for North Broward Prep in Boca Raton
Went to States in track and broke the school record in 4×400 and was earned District Champions in 800m
Played club soccer for Weston FC
Played on the ODP Florida State Team
Invited to play for ODP Southern Region Team for Thanksgiving Interregional Event
Invited and participated at ODP International Trip to Costa Rica
Attended her first U.S. Youth National Team camp in Arizona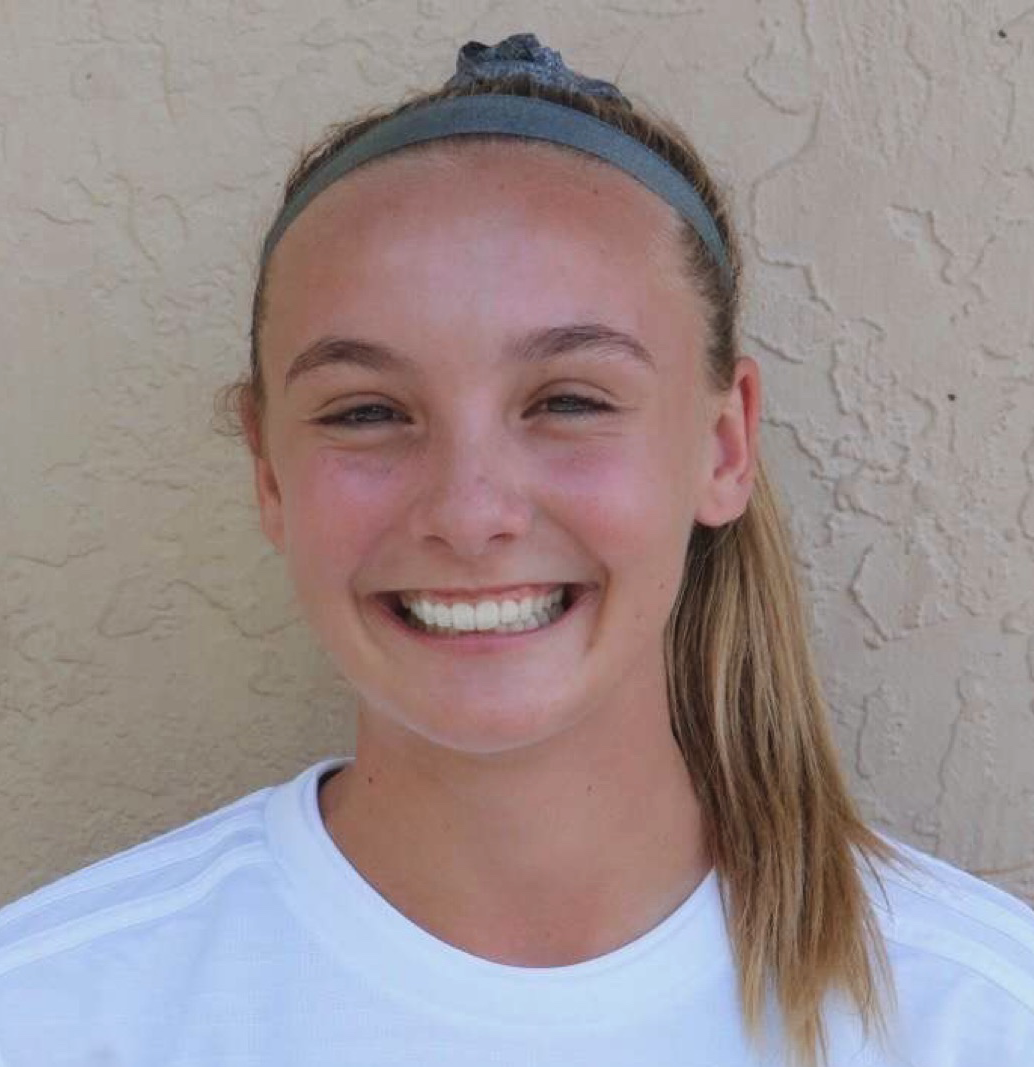 Olivia DeMarinis

Defender
Notables:
Standout for North Broward Prep in Boca Raton
Went to States in track and broke the school record in 4×400 and was earned District Champions in 800m
Named Most Improved Girls Track and Field
Played club soccer for Weston FC
Joined the Florida Olympic Development Team
Invited and participated at ODP International Trip to Costa Rica
Attended her first U.S. Youth National Team camp in Arizona
DA LUZ QUOTE: "Olivia and Nadia are bookend outside backs on their club team. Both are capable of getting up and down the flank in transition. They have steadily improved in the last two years as solid lock down defenders. With continued strength development, these two can be integral parts of our backline for years to come."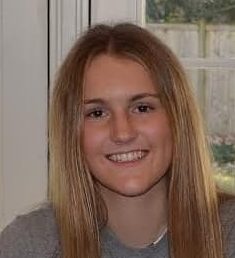 Notables:
All-State defender for New Trier High School in Winnetka, Illinois
Led her club team, Eclipse Select, to a No. 1 national ranking during the 2019-20 campaign
Named the FC United Team Captain in 2015-16
Played with ODP Illinois State Team in 2015-16
Attended the US Soccer Training Center 2015-17
Four-time ECNL Midwest Conference Champions
Finalist at the ECNL National Championship
Ranked 3rd in the ECNL National Conference Playoffs in 2021
DA LUZ QUOTE: "Kate is dominant in the air and a composed passer out of the back. She has great experience playing under pressure for the Eclipse, playing in big games over her club career. She is comfortable with both feet and hits a fantastic long-range pass. I can see her having an impactful freshman season at center back."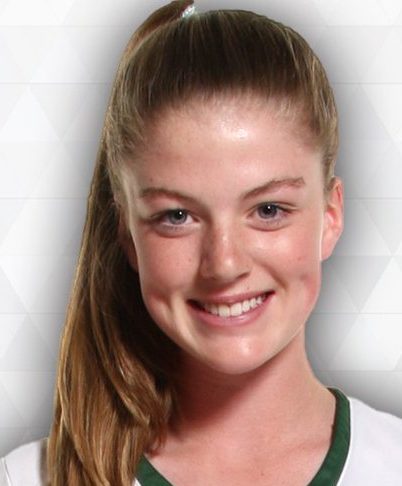 Notables:
Four-year letter winner for St. Stephen's and St. Agnes School School in Alexandria, Va, earning Saints Award Soccer
Played club soccer for ODP Region 1 Team and won the State Cup Championship
Selected for Washington Spirit ADP Pool
Stood out as a three-sport athlete at St. Stephen's and St. Agnes School School as a two-time State Lacrosse Champion and ISL Lacrosse Champion
DA LUZ QUOTE: "Olivia is a diamond in the rough who has shown dramatic growth and improvement over the last two years. She is quick with the ball, able to attack 1v1 and create chances. Our training environment will bring the best out of Emily and her true qualities will rise to the surface. Olivia will compete for time as an attacking midfielder or on the wing. I look forward to seeing her develop her great potential here at Wake Forest."


Notables:
Played 12 games for Iceland's Youth National Team
Played first game for KR's main team in the top league at 15 years old
Captained the KR Youth Team
Earned the most prominent player of the KR's mains team in 2019
DA LUZ QUOTE: " Kristin comes to us from Iceland and brings a wealth of experience at center back and outside back. She is naturally left footed, tall and quick. She loves to dribble out of the back to break pressure and is an attack minded outside back. I am really excited about her short- and long-term potential.


Notables:
Midfielder from Cox Green School in Slough, United Kingdom
Trained and played for Arsenal in England
Attended several England U18 National Training Camps
Plays in the U18 National Team pool
Won the FA Cup and Youth League
DA LUZ QUOTE: "Malaika is a true box to box central midfielder with sharp attacking qualities. She feels and sees the game very well, she has a great engine to cover ground and loves the game. She has trained and played for Arsenal in England bringing a wealth of high level club experience and has been to several England U18 National Training camps and is currently in the U18 National Team pool. Malaika is a competitive, ambitious player which should make her an impact player in the ACC. She is also an accomplished student who takes pride in her academics. I am looking forward to seeing her passion on display at Spry this fall."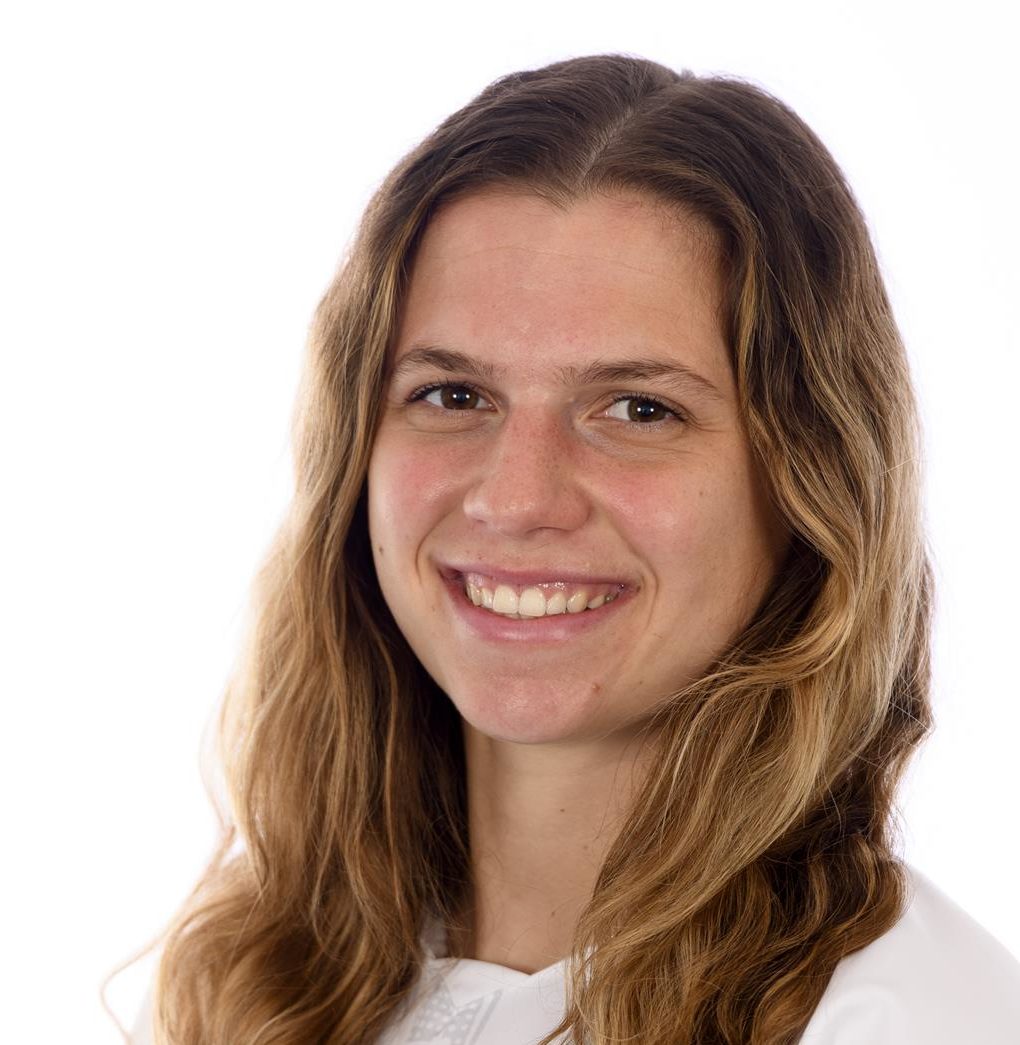 Notables:
Appeared in 76 matches over four seasons with the Hoyas, collecting 40 points on 11 goals and 18 assists
Led Georgetown to the NCAA Tournament Round of 16
Netted five goals and led the team with eight assists in her senior campaign with BIG EAST Offensive Player of the Year honors
Collected three game-winning goals, including an overtime goal in the BIG EAST Championship and last-minute goal in the NCAA Second Round against South Carolina
Named to the BIG EAST All-Freshman Team in her rookie season with five goals and five assists
DA LUZ QUOTE: "Jenna arrives from Georgetown with a wealth of BIG EAST and NCAA Tournament experience. Her honors include BIG EAST All-Freshman Team in 2017, 2020 BIG EAST Offensive Player of the Year and 2020 BIG EAST Tournament Most Outstanding Offensive Player. She is our top recruit in the 2021 Class and will have a major immediate impact in our attack this fall. Jenna is a fast, physical winger who blows by defenders with her speed and acceleration. She produces precise, powerful crosses and she delivers goals and assists in big pressure games. I know she is motivated to prove herself in the ACC and I have no doubt that she will this fall."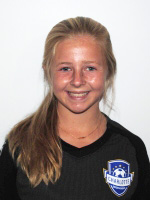 Notables:
Rated a three-star recruit on TopDrawerSoccer and ranked No. 192 in the IMG Academy rankings
Ranked No. 16 in the South Atlantic division and ranked No. 63 in the Midfielders rankings
Played with Charlotte Soccer Academy
DA LUZ QUOTE: "Emily is a versatile left-footed midfielder who can also play outside back. She sees the final pass very well and her set pieces are fantastic. She has a tough mentality and never shies away from a tackle. I can see her in various roles as a freshman and I am confident she will have some big assists this season."


Notables:
MVP defender and captain for La Costa Canyon High School in Encinitas, California
Won the CIF Championships and was named player of the game five times
Named captain of the San Diego Surf club for four years
Six time Surf Cup Champions
Ranked third in the nation in 2019
Set the school record in the 4×100
DA LUZ QUOTE: "Tyla is a fast, tough outside back. She also has had great success in midfield because she can cover so much ground. Tyla is a relentless fighter who raises the level in every practice and match. She can score, cross and even mark an opponent out of the game. She may play every position as a freshman, because she can."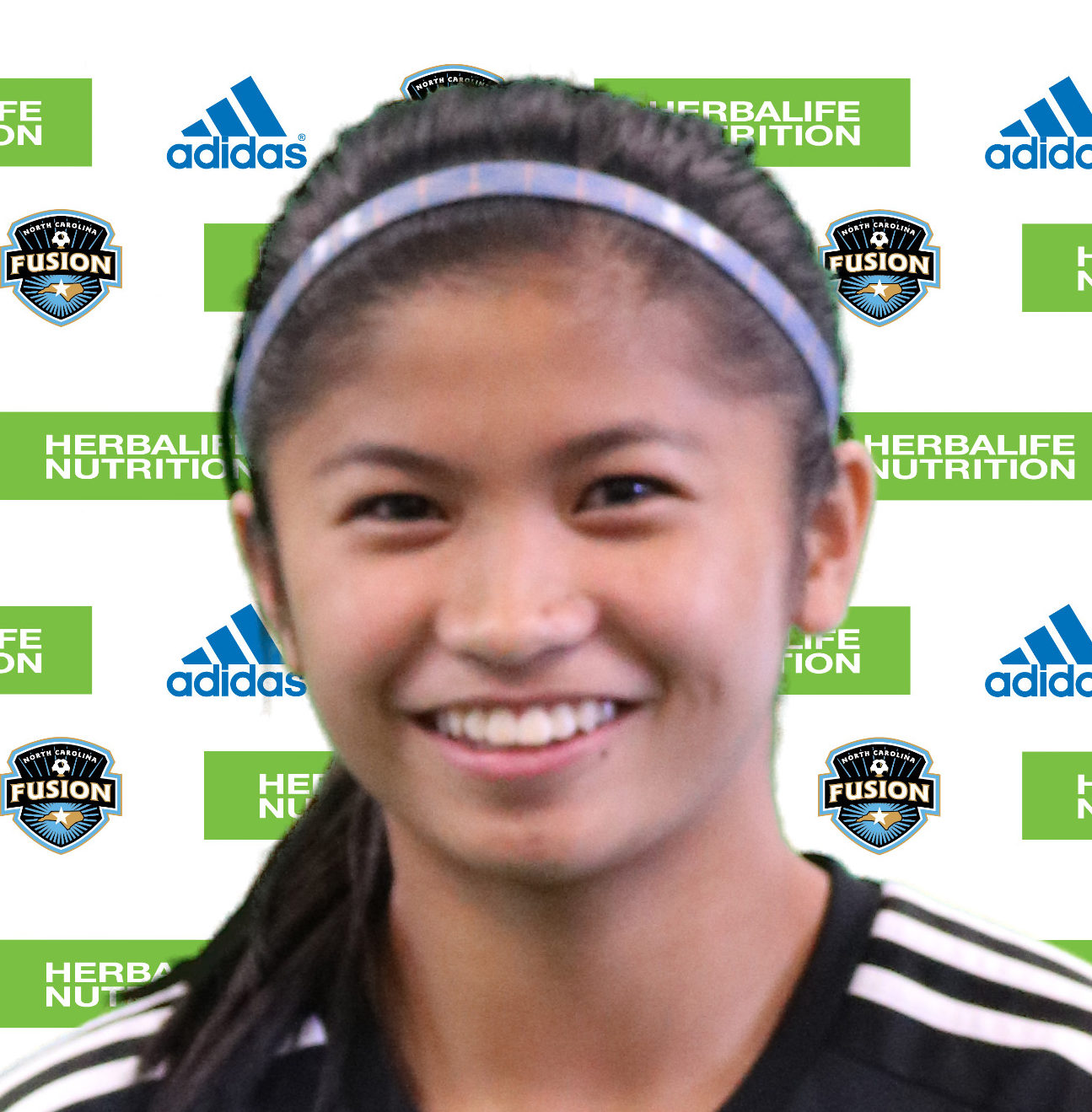 Notables:
All-State midfielder and two year captain for Bishop McGuinness Catholic High School in Greensboro, North Carolina
Led the Bishop McGuinness Catholic HS to the 2021 Northwest 1A Conference Championship
Three-time NCSCA 1A All-Region and three-time NCSCA 1A All-Conference
Competed in the 2018 and 2019 Champions League with NC Fusion
Received the 2019 NC Fusion Award
DA LUZ QUOTE: "Emily has had a stellar career at Bishop McGuinness HS and a top performer at NC Fusion. Unfortunately, she missed her junior year due to a knee injury but has recovered and is ready to compete within our roster. Emily is an energetic attacking midfielder who can surprise opponents with her air game."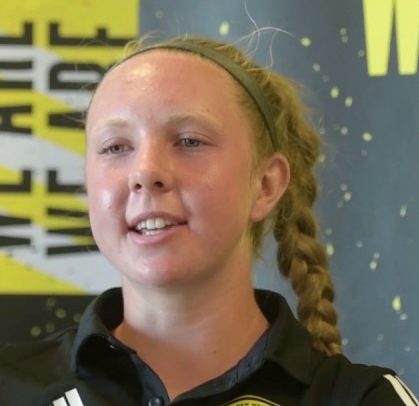 Notables:
First Team All-State midfielder for Santa Fe Prep High School in Santa Fe, N.M.
Won the District Championship and named District Player of the Year
Top 10 in the nation for goals scored with 49 goals
Played for Phoenix Rising ECNL under Paul Taylor
Qualified and competed at the U14 and U16 Rocky/Central Ski Racing Junior Olympics
Competed at the New Mexico Cross Country Championships in 2016
2017 New Mexico State Champion in the 200m Medley
DA LUZ QUOTE: "Once Anna returns to action from an injury, she will bring her aggressive attacking game to our midfield. She is a tenacious ball winner and can score from distance. We can't wait for her return to play."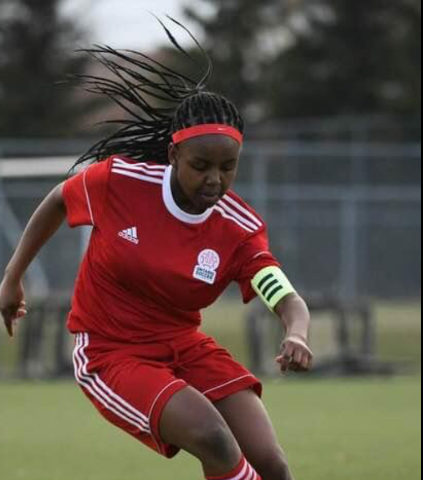 Notables:
Nominated for the Best Youth Player in Canada in 2019
Selected for U17 Candian Youth Team against Mexico in 2019
Attended Canadian Youth Camps in 2019
Named to the Best XI in CONCACAF Championships – U15 Canadian Youth Team in 2018
Selected for the U15 Candian National Youth Team in 2018
Selected for Regional Excel Program
Captained the Provincial Team from 2017-19
Second-leading scorer in OPDL in 2017
Captained United FA in 2016 and 2017
DA LUZ QUOTE: "Nikayla has been one of the top youth players in Canada for the past three to four years, earning caps with the Canada U15 National team and was named to the Best XI at the CONCACAF Championships in 2018. Nikayla's best role is a defensive, possession type central midfielder, but she can also attack and create chances. She wants the ball, wants to be involved in the build and transitions very effectively. Her work rate is off the charts which gives her the ability to impact the game with and without the ball. She has the personality to lead her teammates in big games. I can not wait to see her buzzing around up at Spry."


[ad_2]

Source link